Poets on the Coast:
A Weekend Writing Retreat for Women
Sept 5-7, 2014
Country Inn, La Conner, WA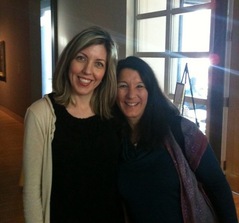 POETS ON THE COASTA Weekend Writing Retreat for Women,
September 5-7, 2014
in La Conner, Washington
Join Kelli Russell Agodon and Susan Rich for the fourth Poets on the Coast Weekend Writing Retreat September 5-7, 2014 at our new location in La Conner! We will gather to write, read and share our work inspired by the art, landscape, and creative energy around us.
This retreat has been designed for women writers of all levels, from beginning poets to well published. Sessions on creativity, generating work, publication, a Master Class workshop, and one-on-one mentoring are included as well as morning yoga. 


We only have a limited number of spaces available and they will be filled on a first-come basis.
The relaxing, warm Country Inn of La Conner is designed to nurture your writing self. This retreat will offer you a unique experience to explore your writing and creativity. Come spend a weekend with other women poets. Be ready to be nurtured, inspired and creative.
Frequently Asked Questions about the Poets On The Coast Writing RetreatTO REGISTER FOR POETS ON THE COAST: Sept 5-7, 2014
If you're interested in registering click here for the Poets on the Coast Registration Form
and print out the above registration form and mail us your check (made out to Kelli Agodon) to:
Poets on the Coast
Kelli Agodon
PO Box 1524
Kingston, WA 98346



(OR pay by PAYPAL below)



REGISTRATION FEES:

$369 until May 30, 2014
$389 until July 31, 2014This year we're including an OPTIONAL Ekphrastic Workshop Friday, September 5th from 10 am - 1 pm for $95 (plus a $10 materials fee)

We are offering a scholarship opportunity for this workshop, below are the details if you'd like to apply:
Fellowship for "Speaking Out: Poetry and Visual Art Workshop"

On Friday, September 5th, Kelli Russell Agodon and Susan Rich will lead a workshop in La Connor, Washington as part of Poets on the Coast.
The three hour class will include creating art as well as exploring several strategies on how to compose poems beginning with a painting, photograph, or art object. If you would like to apply for a full scholarship to this Friday class, please send a paragraph on why you want to participate in this workshop. Include one poem in the body of the email, not more than one page long and send to
poetsonthecoast@yahoo.com
by May 30th, 2014.
_______________________________


Note: Registration cost does not include hotel stay at the Country Inn.
(Poets on the Coast offers discounted rates ($119-$179 a night) depending on the type of room.
After you register with Poets on the Coast, we will send information on how you can take advantage
of our discounted room rates.)
TO REGISTER for Poets on the Coast 2014 BY PAYPAL
(with or without the Friday optional Ekphrastic Workshop)
:
---
OR Register ONLY for Ekphrastic Poetry Workshop: Friday, Sept. 5th 10 am-1 pm (La Conner, WA)
Due to scheduling and hotel reservations, no refunds can be given after May 30, 2014.